What's New

Sponsored Message
Happy belated birthday Gerald.
Hi Leon, Small world. My sister lives in Brunswick, Maine and I live in Portland, Oregon. My husband and I moved here in 1997 and love it. Cheers, Vicki Jenkins Hersen
Happy Birthday. I hope you are having an awesome day.
Posted on: Nov 10, 2020 at 1:45 PM
Happy Birthday Janet. I remember the dance classes we had with Madame Halina!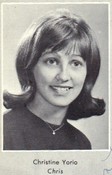 Posted on: Jan 18, 2018 at 12:54 PM
Just saw this......Happy Birthday Joe!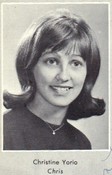 John graduated from Hobart College in 1971. He earned his BA in Economics and All American Lacrosse honors , including being on the cover of Lacrosse Magazine. After graduation he served in the National Guard for six years. He married Christine Yorio in 1972. They moved to Canton,N.Y. where John received his Masters from St. Lawrence University in Counseling.While there, John served as a Dorm Director as well as having an assistantship and coaching the lacrosse team. After graduating John became a high school guidance counselor for the Weedsport Central School District. He became Director of Guidance the following year. John coached varsity football and volleyball. During that time he was an assistant lacrosse coach at Eisenhower College and played on various club teams. John later attended Cortland State University where he earned his CAS degree. John then became the Assistant Superintendent for Business of the Weedsport District and he was honored as Administrator of the Year of Cayuga County . Before passing in 1999, ,John had become the Superintendent of Schools at WCS.
Initially, John's plans were to stay a few years in Weedsport and head back to Corning but soon changed his mind. He loved his job, his students and the people he worked with. John beacme a member of Lions Club,serving as President. He drew up plans and organized funding for a new village library . He was an officer in his church and initiated funding and plans for a new church hall.
John was diagnosed with liver failure the same year our son was born. He was treated for nine years and at the time we knew he would need a transplant. From then on he put all his time and efforts into raising our son . He was a wonderful father, husband and devout Christian.
At the end ,John became too ill for a transplant and he passed December 1,1999 at Lahey Hospital in Boston.. His brother,Paul,sister, Mary Ann were with us.. Joe Corcoran and his family hosted and helped all of us throughput this ordeal. What a blessing they were.
After John's passing he was honored by his community by naming a new gymnasium facility after him. Hobart College has since named the lacrosse team room after him as well. The Lions Club awards service scholarships to graduating seniors . The School District 's largest financial scholarship is given in his name also.I am proud to say our son won his award as a senior in 2009. Our church gives awards to graduating seniors in John's memory .
We both had fond memories of growing up in Corning. We loved the reunions and reconnecting with old friends. Most of our families have either moved closer to us or have passed so visits are far and few between. Wherever your journey has taken you I wish you well and I think of all the wonderful times we shared growing up. Please keep in touch. I would love to hear from you.
Christine Topichak
Look forward to visiting with you at the reunion. Have a photo for you.
Always enjoyed the musicals. Productions were outstanding! Also remember your performance at our Latin banquet.
Looking forward to catching up at the reunion! Have a photo to show you.
July 9th is Dales Scouten's bday. I want to be the first to wish him a Happy Bday. He is the best male friend I could ever have. He has been my rock more than once in his life. May ur day be the best. I know Kathy will make it great. I am so blessed to be a part of the heir lives. Everyone wish Deputy Dog a Happy Bday.
Hi Ann. Great to see your update on the class website. I have very fond memories of your mom. I did an internship with her the Summer between my junior and senior year at the University of New Hampshire. The internship was a requirement for my BA in Social Work. Your mom was a wonderful mentor and I gained a lot of practical experience. I worked for 41 years in the non profit field and focused on community organization and group work.

Sponsored Message
Hey Dan..so glad to see you on here..will you and your lovely wife be attending the class reunion..50 years Dan..where has the time gone..blessings.
Posted on: Mar 04, 2017 at 1:34 PM
Hi Charlene It's been a long time since we saw you in Rota Spain. Hope to see you in July!